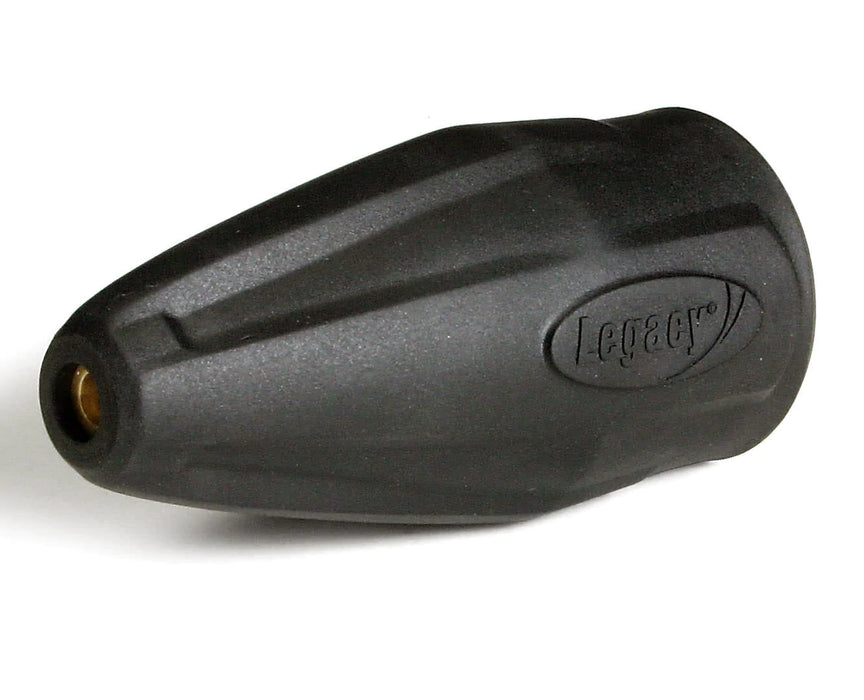 Legacy Revolution Turbo Nozzles
Legacy is proud to offer the Revolution rotary nozzle. This turbo rotary nozzle is rated for up to 4350 PSI at 185º F. Turning at an astounding 4,000 RPM, the Revolution delivers faster and deeper cleaning action for the same price of 3000 PSI rotary nozzles.
Features
Greater Cleaning Power: Engineered to increase impact pressure by more than 10 times that of conventional nozzles
Longer Operating Life: The Revolution's operating life is extended significantly by its wear-resistant ceramic nozzle and bearing ring.
More Durable and Versatile: The Revolution features an extra-resilient housing protector and is capable of handling a stream up to 4350 PSI at 185º F.