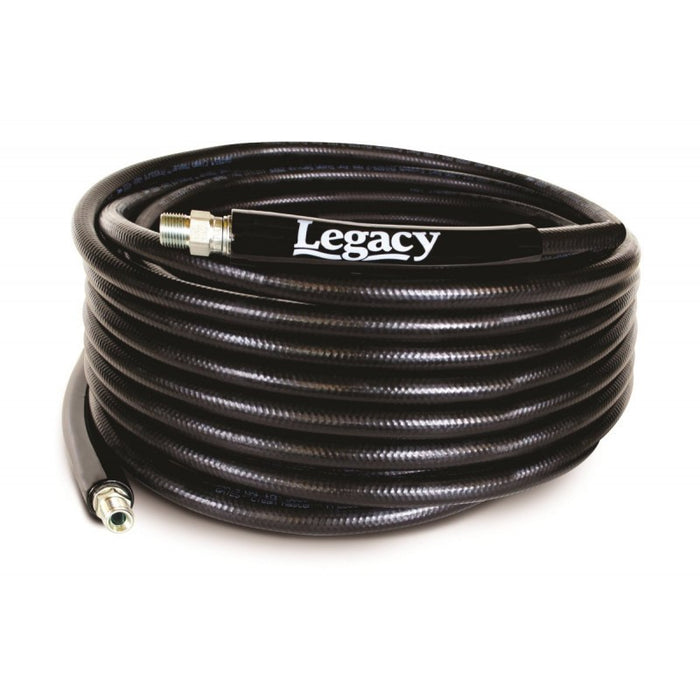 Legacy 1-Wire and 2-Wire High Pressure Hoses
For use with hot or cold-water pressure washers. The Legacy hose is built to exceed the EN1829-2 standard and will provide superior abrasion resistance that will increase the life of the hose.
Both single-and double-wire braid hoses come with durable 8" bend restrictors on both ends. The Legacy hose has a "bite-the-wire" coupling that grips the hose better than any other design and is far superior to the "compression fittings" used on conventional hoses.
Easily Identified: Permanently embossed identification makes for easy tracing and owner protection.
This heavy-duty hose is reinforced with braided, high tensile steel wire and a very durable cover.
1-WIRE HOSES
Rated to 250ºF

Smooth impression, oil resistant tube and BLACK Hose Guard at both ends
2-WIRE HOSES
Rated to 250ºF
Smooth impression, oil resistant tube and RED Hose Guard at both ends