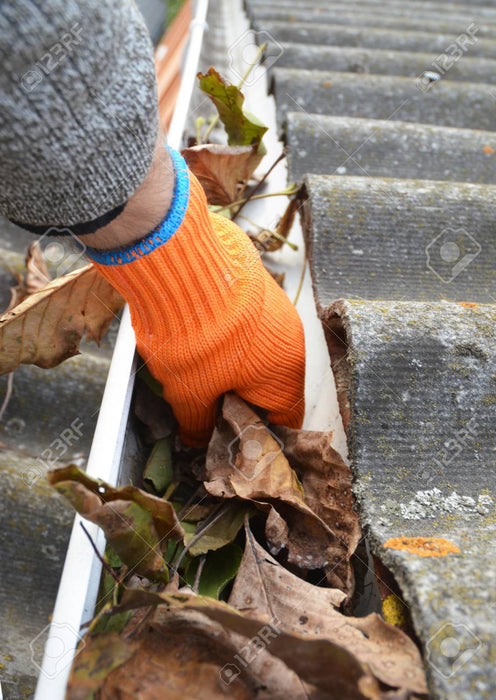 BOGO Gutter Cleaning - offer expires December 31 , 2023
BOGO special - one gutter cleaning now and the next gutter cleaning late spring of 2024
Residential properties only.
Offer is good for 2 cleanings (now & spring  '24)at one property.  Buy for as many properties as you like. 
Rain gutters protect your home's landscaping and siding from severe runoff while also preventing damage to your home's foundation. But when gutters fill with leaves, sticks, and other debris, it can cause clogs that result in water creeping under the roof and eventually into the foundation. Clogged gutters can also lead to ice dams in the winter. That's why it's important to be cleaning out your gutters, especially in the fall.
You should clean your gutters a minimum of once a year. You should do it more often if you have overhanging trees and after a big storm.